INFONECTA provides the most comprehensive and trusted market data available. We have the most accurate and updated data on foreign trade. Our customer friendly databases and reports help companies that are looking for information about buyers and supplier.
We have the most complete official foreign trade information of Argentina, Brazil, Chile, Colombia, Costa Rica, Ecuador, Mexico, Paraguay, Panama, Peru, Uruguay, Venezuela, Mexico, United States, Russia, Ukraine, India and many more. We provide this information Online and through studies.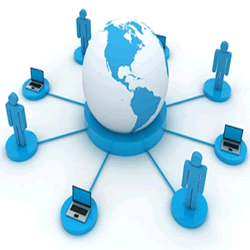 Online System
INFONECTA online is a subscription-based portfolio of hundreds of quantitative and qualitative foreign trade market and segment information.
This subscription service provides a unique and convenient platform for obtaining detailed actionable market intelligence that allows your company to identify different participants of the foreign trade chain.
Key Benefits
Gain immediate access to global and dynamic foreign trade data.
Seamlessly integrate market research data into presentations with company stakeholders.
Evaluate new markets both locally and internationally.
Obtain procedure, incidence and prevalence figures locally and globally.
Streamline research and development efforts.
Track your competitorís market share data.
Obtain accurate information on market fluctuations.
Keep track of units export and import within each market segment.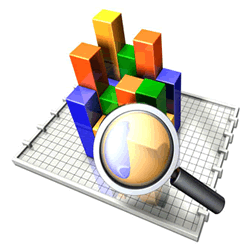 Market Reports
INFONECTA has highly qualify team of professionals with solid expertise in foreign trade, development of technological and logistics projects and service commercialization. Our combinations of specialized focus, market know-how, and years of experience have resulted in a deep understanding of foreign trade data reports.
Our international team of business, economic, engineers, and strategic consultants are ready to help your company facing your challenges and opportunities in the global arena. We provide systematic intelligence reports to guide your strategic decisions.
Why buy INFONECTA REPORTS?
Our reports analyze and evaluate the current state of foreign trade data of specific countries and markets' segments. They identify detailed product selling prices, unit volumes, country of origins of the goods, all the details of your competitors among other variables.
The report also highlights the opportunities and potential hazards involved, and present strategies for successfully navigating the market landscape. Furthermore, it seeks to identify the trends that will affect the future of each market segment and prepares an unbiased critical assessment of such market drivers and limiters based on proven methodologies, which includes primary and secondary research methods.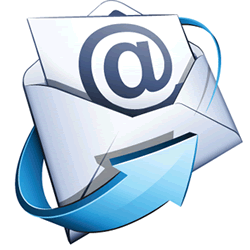 Alerts
INFONECTA novelís mechanism allows our subscribers to keep abreast of specific operations or criteria. It is possible, for example, to create alerts on the Online System which indicate when a specific operation is undertaken (imports by a specific company of a specific product, exports of certain products to specified countries, etc.).
From then on each time this operation is undertaken with specified requested criteria, the system will send an electronic Alert warning with all the details of said operation.
This powerful tool allows subscribers to be permanently informed without having to log into the System daily.
TO SUM UP .. INFONECTA increases your companyís competitive advantage allowing you to:
Discover global pricing and strategies for every product.
Save thousands of dollars by accessing market segments globally at a fraction of consulting costs.
Review current and on-going competitive intelligence reports.
Find the exact data youíre looking for by using our advanced platform to find segments, companies, geographical regions and products.
Build your own unique subscription by choosing from our different plans and research reports.
Choose whether to develop, manufacture or market new or existing products.
Access your selected reports at any time with your secure login information.
Easily add to your subscription at your convenience as your needs for market intelligence grow.